P.L.A.N.T. Organic Art Culture Writing
Artworks are P.L.A.N.T.s. They are organically grown by artists. The forms they take depend upon the soil and climate where the seeds are planted. In the latest exhibition, Oui decided to showcase the 'plants' we currently have in the gallery.
Many of the artists Oui presents such as Aaron Owens and Matt Hope, created works that are either made in nature or are in response to environmental issues. In P.L.A.N.T. – Organic Art Culture, Oui presented works by six international artists including Dwight Portocarrero, Maryam Mobasseri, Rachel Youn, and TJ Hughe and the two artists mentioned above. Inspired by this trending organic art culture, Oui curated this showcase with zero-waste in mind.
Every plant, tree and leaf you see is made from waste Oui collected in Central, Hong Kong and materials left from our last show. Oui invite you to come artwork hunting with us in our (hu)man-made forest and take a look at the common future we are all facing. Oui reinterpreted the concept of waste like the way we redefined P.L.A.N.T. What does P.L.A.N.T. stand for you?
Artists
Matt Hope (born 1976, London, U.K.) lives and works in Beijing, China. Hope received his M.F.A. from the University of California, San Diego in 2004. Selected recent solo exhibitions include Art Lights up Life: People's Power Station – Lighting Up Project, Guangzhou, China, 2016; Sun Dragon Hardware, and Ace Gallery, Los Angeles, 2015. Selected recent group exhibitions include BOOSTER: Art Sound Machine, MARTA Herford Contemporary Art Museum, Herford, Germany, 2016, etc.
His recent artworks have a strong focus on climate change and emphasize the concept of "Zero Waste" in making art. According to what he said, after more than a decade living in Beijing, he thinks that he has the duty to be conscious as both an artist and a citizen of earth to understand the over-waste phenomena nowadays. So in this show, Oui presents one of his artworks called Cooling Suit which he made by all the collecting wastes in his art studio such as packing foam, electric wire, foam board, electronics, electric connectors, insulation, insulation foil, pharmaceutical, etc.
Dwight Portocarrero is an artist lives and works in New York and Venezuela. He explores the precarious state of our ecosystem through sculpture, living installations and works on canvas. Oui presents two of his third nature hybrid plant sculptures in his Chinese Evergreen Hybrid, 2019 series in this showcase. The delicate, transparent resin leaves and exposed soil of the sculptures question our comfort in the face of domesticating nature. He revealed and shown us the fragility of our ecosystem and gave us a glimpse into the nature of the future.
Maryam Mobasseri (Nooshin Sawyer) was born in 1977, Tehran. Growing up in Iran during the Iran- Iraq war and being constantly confronted by the ongoing effects of the revolution helped her to find the best way to express her feelings through art. To pursue her lifelong dream to be a painter she quit studying nursing in 1999 and soon after started studying art at Honar University (Art) of Tehran. After completing her master degree in art, she moved to Malaysia and later Hong Kong which exposed her to different cultures. Hong Kong and its diversity has played a very significant role in the development of her artistic style. Oui selected three of her artworks which convey the complexity and ambiguity among identity, body and nature, especially the one near the gallery entrance from her serie of Dream Land.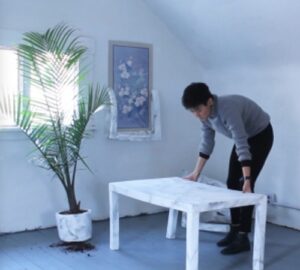 Rachel Youn is an American-born Korean artist living and working in St. Louis, MO. She use sculpture and new media to poke fun at hierarchical narratives embedded in objects and lifestyles. Sourcing from home furnishing stores and oriental goods peddled on craigslist, their work collapses notions of authenticity and artifice through the lens of identity. She received her BFA from Washington University in St. Louis in 2017. They are a recipient of the Regional Arts Commission Artist Support Grant and the Vermont Studio Center Fellowship.
In her photo serie "The View From" shown in Oui gallery currently. Those Earth Street Views of South Korea are all selected from Google Map and the artist has never been. However, will she feel an indescribable sense of belonging and familiarity as expected inside those digital human-nature forests?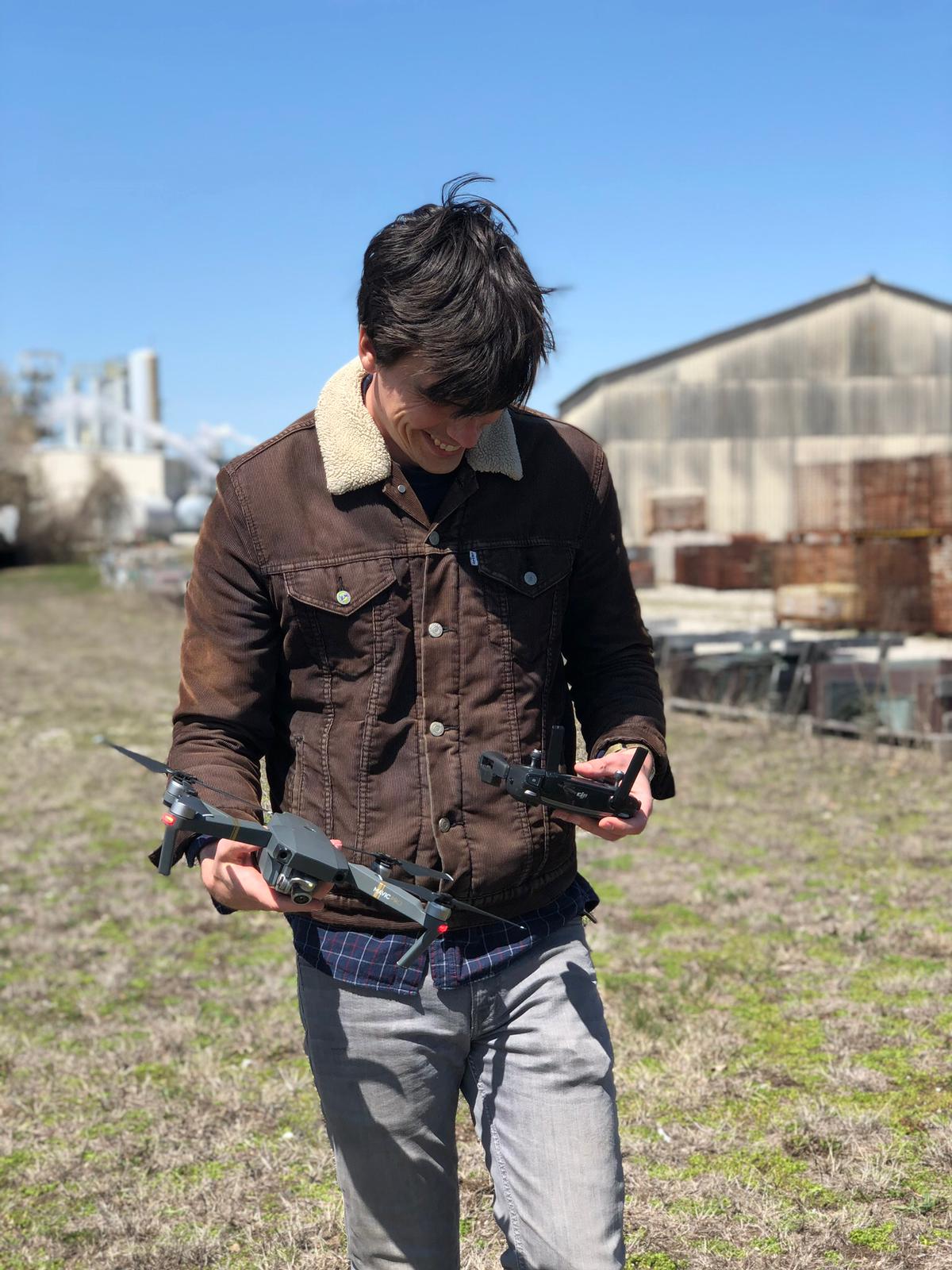 Aaron Owens is a cartographer from Saint Louis, Missouri. He uses drones to make art from marginal landscapes that intersect human and natural forms. His work explores themes of surveillance, human versus nature and holistic approaches to modern ecology. His work is featured in VIEW magazine, the Tube Magazine, and The Moon Zine. Oui features a moving image piece called Falling (2018) by Aaron in this show which is a calming display of snow. It brings back a small piece of nature to this concrete jungle. Oui decided to merge its background soundtrack with some bird songs to create a relaxing atmosphere in the gallery. The sounds help to bring our display and artworks alive.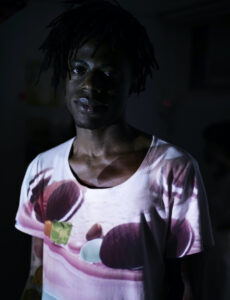 TJ Hughes is a game designer, digital artist, and aspiring VJ from Saint Louis, Missouri. He created an experimental food art game called NOUR that is played on a midi fighter. This game is heavily influenced by Asian culture – visuals include bubble tea and ramen – and they have vibrant and colourful aesthetics. P.L.A.N.T. features NOUR to match with the playfulness of the gallery space. Audience is invited to get their hands 'dirty' and enjoy a delicious visual feast.
Details of event
Time: 29th July- 2nd August, 2019
Venue: Oui.Gallery
Address: 10/Fl, 1009 Yu Yuet Lai Building, 43-55 Wyndham St, Central, Hong Kong
About the gallery
Oui. Gallery is an international gallery founded in St. Louis, Missouri in 2018. Later, Oui opened a new space in Central, Hong Kong. Oui. Gallery is devoted to cooperating with emerging artists and making innovative shows.